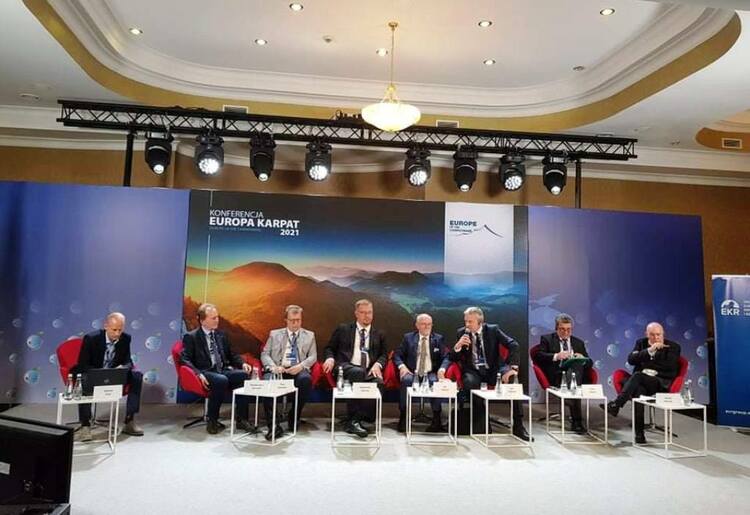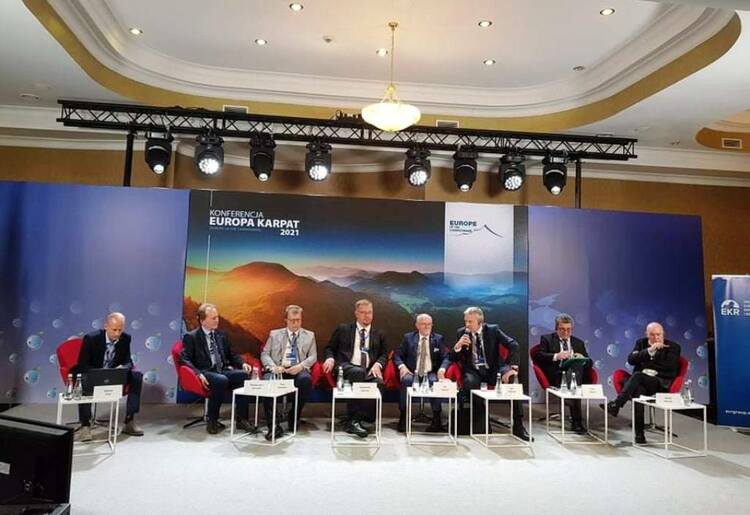 The jubilee XXX Economic Forum took place in  Karpacz, Poland on September 7-9. It was attended by about three thousand participants. In particular, the Ukrainian delegation was traditionally large. And on the third day of the forum, it was visited by the Prime Minister of Ukraine Denis Shmygal. At the official closing ceremony of the XXX Economic Forum, he received a special award dedicated to Ukrainian society.
Declaiming the laudation, Honored Professor of the Precarpathian National University, Director of the Studies of Eastern European Researches at the University of Warsaw, Jan Malicki, emphasised  that the award "is dedicated to the Ukrainian people for their endurance." This phrase caused long applause of several hundred forum participants.
Rector of Vasyl Stefanyk Precarpathian National University Ihor Tsependa also took an active part in the forum. He held a number of important meetings in Karpacz, and also gave speech at two discussion panels – "Private Sector Participation in the Organization of the Education System" and "Central Europe – Heritage, People, Future" within the "Carpathian Europe" initiative with the Ministry of Education and Science RP, experts, rectors, university professors, business representatives.
This year's three-day forum was held under the motto "Europe in search of leadership". Almost 200 discussion panels on 22 thematic areas were held . In particular, part of the discussions was devoted to the problems of education.